Holly Riddel is a passionate woman inspired by the world around her.
She personally hand-selected the botanicals and essence infusions in the 0.2 Meet Your Destiny craft cocktail to evoke the emotional high of a "love at first sight" glance that makes you feel that instant connection.
Connection is what we are all about. Connection is even how our team met.
Holly connected with Wendy over 15 years ago when they were seated at adjacent tables at a restaurant on the East Coast. A question about "greens and beans" led to strangers at two tables sharing an evening of laughter and meaningful conversation. Holly and Wendy made a 0.2 connection and embarked on a cross-country friendship.
Wendy connected with Aliza by posting a job board notice seeking a content creator for our new brand.
"Don't miss the moment" isn't just a catchphrase or hashtag for us. Each of us seized an opportunity to make a connection. We're driven to help others to do the same.
WENDY MALETTA
is a marketer and life-long relationship builder. She's passionate about her faith, family, friends, charitable causes, travel, music, craft beverages, and meaningful engagement.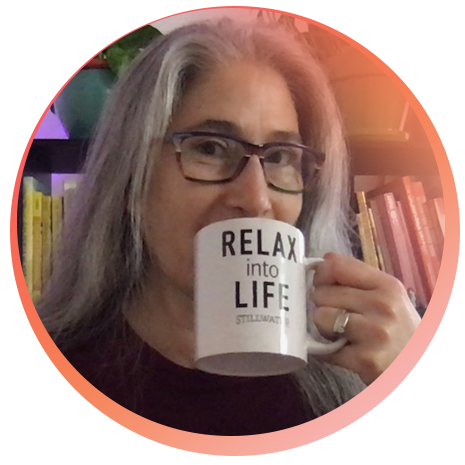 ALIZA SHERMAN
is a writer, marketer, and avid communicator who loves good food, delicious drinks, cultural travel, and karaoke. She is also the author of 12 books and working on her next one.
What We've Created
0.2 SIPS LLC has embarked on a passionate mission to develop products that bring people together, that spark or enhance love, and that are all about community and connection. This is only the beginning. We have big plans for changing the world, one connection at a time!
MEET YOUR DESTINY
0.2 MEET YOUR DESTINY is a Ready-to-Drink canned craft cocktail that's designed to be shared. Life has meaning when we make connections and share meaningful moments.
Consciously crafted with quality ingredients, 0.2 is a naturally flavored, botanical-infused spirit that inspires interactions and creates opportunities to connect with others. Developed in Southern California, 0.2 MEET YOUR DESTINY, the first of a series of cocktails, is distributed by Park Street Importer.
Learn more by visiting DrinkDestiny.com or visiting our social links below.