Our Debut Product
0.2 SIPS LLC has embarked on a passionate mission to develop products that bring people together, that spark or enhance love, and that are all about community and connection.
0.2 MEET YOUR DESTINY
Our breakout full-strength cocktail is designed to be shared. It inspires interactions by creating opportunities to connect with others on the back of the can. Expect the refreshing taste of all natural ingredients that include light notes of bergamot tea, mint, orange, fresh ginger juice and a touch of pure honey.
6x-distilled vodka | 10% ABV | low calorie | low carb | nothing artificial
Follow the brand at our social links below.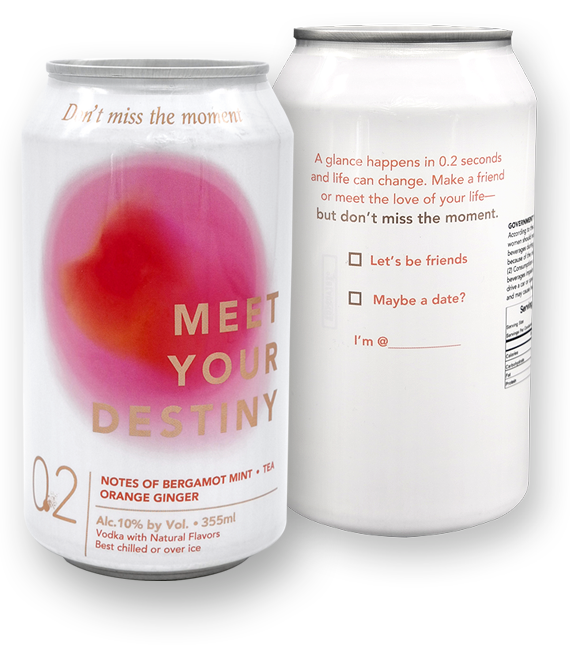 AWARD WINNING
In 2022, Meet Your Destiny won Bronze at the San Francisco World Spirits Competition – described by Forbes as "Largest spirits competition in the world"
This is only the beginning!
We have big plans for changing the world, one new beverage brand – and one connection – at a time!